Throwback Thursday June 1994: Race Truck Guide Traxxas Goes Gas and More…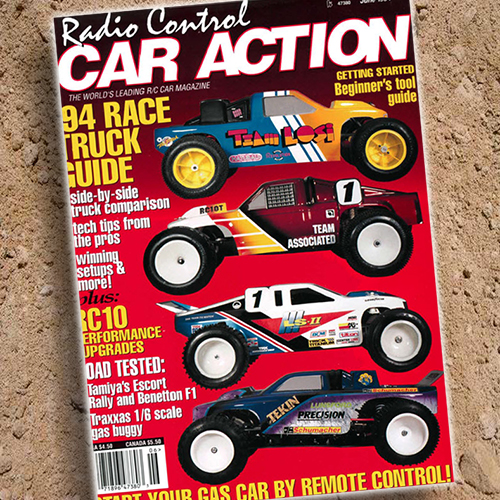 1994 was a pretty wild year. Michael Bolton AND Snoop Dog both made the Billboard Hot 100. At the movies, there was The Mask, Ace Ventura Pet Detective, and Dumb and Dumber (clearly, it was Jim Carrey's breakout year). It was also the 15th anniversary of the Happy Meal, so yeah, pretty awesome. As for RC Car Action, we were in the middle of The Great Stadium Truck Racing Explosion, and our June cover featured four top trucks: the Losi LX-T,...
PARDON THE INTERRUPTION
Purchase Options

For the Ultimate RC'er. You will have access to advertising free daily-curated RC content written by the best writers in the game bringing you entertainment and information all in one place. You get to enjoy product reviews and builds before anyone else in the world.  You also gain full access to the digital edition of RC Car Action and all the archives. If that's not enough, during the month you receive exclusive industry offers saving you money, making an annual Boost Membership more than worth it.
You May Also Enjoy Our Monthly Magazine Subscription