READY TO RUMBLE – Kyosho Fazer Mk2 1969 Chevy Camaro Z/28
In 1964, Ford released an industry-changing vehicle in the Ford Mustang. The introduction of the first-ever pony car was the opening salvo in what eventually became the muscle car wars. GM responded with a release of its own pony called the Camaro in 1967. Life in the automotive industry—and the streets—has never been the same since. These two arch-nemeses have gone on to go head-to-head virtually everywhere, from showroom floors to drag strips, street races,...
PARDON THE INTERRUPTION
Purchase Options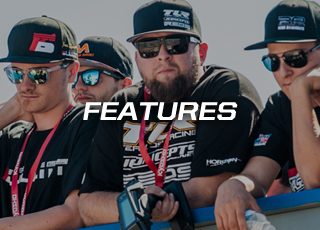 Shootouts, interviews with industry insiders, Top Tens, Must-Knows and more entertaining, informing articles and videos from RC experts.

For the Ultimate RC'er. You will have access to advertising free daily-curated RC content written by the best writers in the game bringing you entertainment and information all in one place. You get to enjoy product reviews and builds before anyone else in the world.  You also gain full access to the digital edition of RC Car Action and all the archives. If that's not enough, during the month you receive exclusive industry offers saving you money, making an annual Boost Membership more than worth it.
You May Also Enjoy Our Monthly Magazine Subscription