RC GEAR GUIDE 2022 – OUTERWEARS AND SULLIVAN PRODUCTS
OUTERWEARS Outerwears was founded 41 years ago to fulfill a desperate need to keep the Air filter and engine clean during off road racing. Racers were experiencing loss of horsepower and engine damage due to sand, dirt, and other debris packing the filter and often passing through into the engine. Skip ahead to today, and the widely used Pre-filter can be seen on a variety of applications from circle track racing, street, motocross, jet-ski, ATV,...
PARDON THE INTERRUPTION
Purchase Options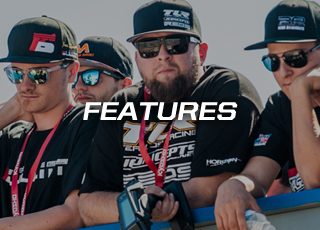 Shootouts, interviews with industry insiders, Top Tens, Must-Knows and more entertaining, informing articles and videos from RC experts.

For the Ultimate RC'er. You will have access to advertising free daily-curated RC content written by the best writers in the game bringing you entertainment and information all in one place. You get to enjoy product reviews and builds before anyone else in the world.  You also gain full access to the digital edition of RC Car Action and all the archives. If that's not enough, during the month you receive exclusive industry offers saving you money, making an annual Boost Membership more than worth it.
You May Also Enjoy Our Monthly Magazine Subscription