BAJA BUSTER – A Fully Customized Traxxas Unlimited Desert Racer
RC vehicle customization comes in many different forms. In most cases, these customizations and modifications are intended to increase the performance potential of the vehicle. Upgraded motors, electronics and suspension parts are popular options that can up a car or truck's speed and handling characteristics. Another form of RC customization places attention on a vehicle's looks for incredible scale realism. Custom paint jobs, licensed scale parts, creative crafting and 3D-printed accessories are often used to...
PARDON THE INTERRUPTION
Purchase Options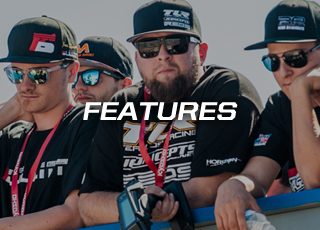 Shootouts, interviews with industry insiders, Top Tens, Must-Knows and more entertaining, informing articles and videos from RC experts.

For the Ultimate RC'er. You will have access to advertising free daily-curated RC content written by the best writers in the game bringing you entertainment and information all in one place. You get to enjoy product reviews and builds before anyone else in the world.  You also gain full access to the digital edition of RC Car Action and all the archives. If that's not enough, during the month you receive exclusive industry offers saving you money, making an annual Boost Membership more than worth it.
You May Also Enjoy Our Monthly Magazine Subscription